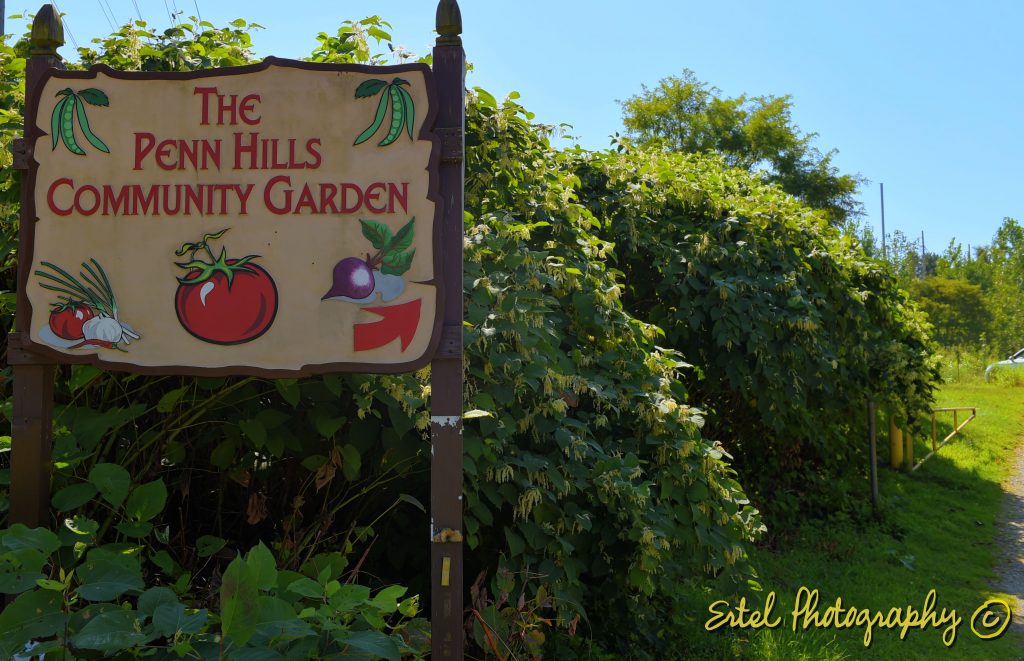 The Penn Hills Community Garden is one of the most successful projects of the PHCDC. Sprouting in 2010 with only 16 beds, the community garden grew to 104 beds in 2012 and continues to grow today.
About the Garden
Located at 1162 Jefferson Road between McKenzie and Laurie Drives, the garden aims to bring fresh produce into the homes of our gardeners as well as donating produce each year to local food banks and senior centers. Most importantly, the garden is a welcoming space where Penn Hills neighbors can meet, grow and work together for a common goal.
Gardeners have access to water, tools, seeds and seedlings, a picnic area, and the knowledge of many seasoned gardeners. No experience is necessary to join, and we encourage and support first-timers. All members are invited to participate in planning and organizing the garden, and workshops, parties, and events are scheduled throughout the season.
Some of the garden's community partners include Grow Pittsburgh, Penn Hills Lawn & Garden, Greater Pittsburgh Community Food Bank, Penn Hills Senior Service Center, and local Cub Scout and Girl Scout troops.
Contact the Garden:
For more information, questions, comments, or to reserve a plot, please contact Becky Fenoglietto at rkfeno@yahoo.com